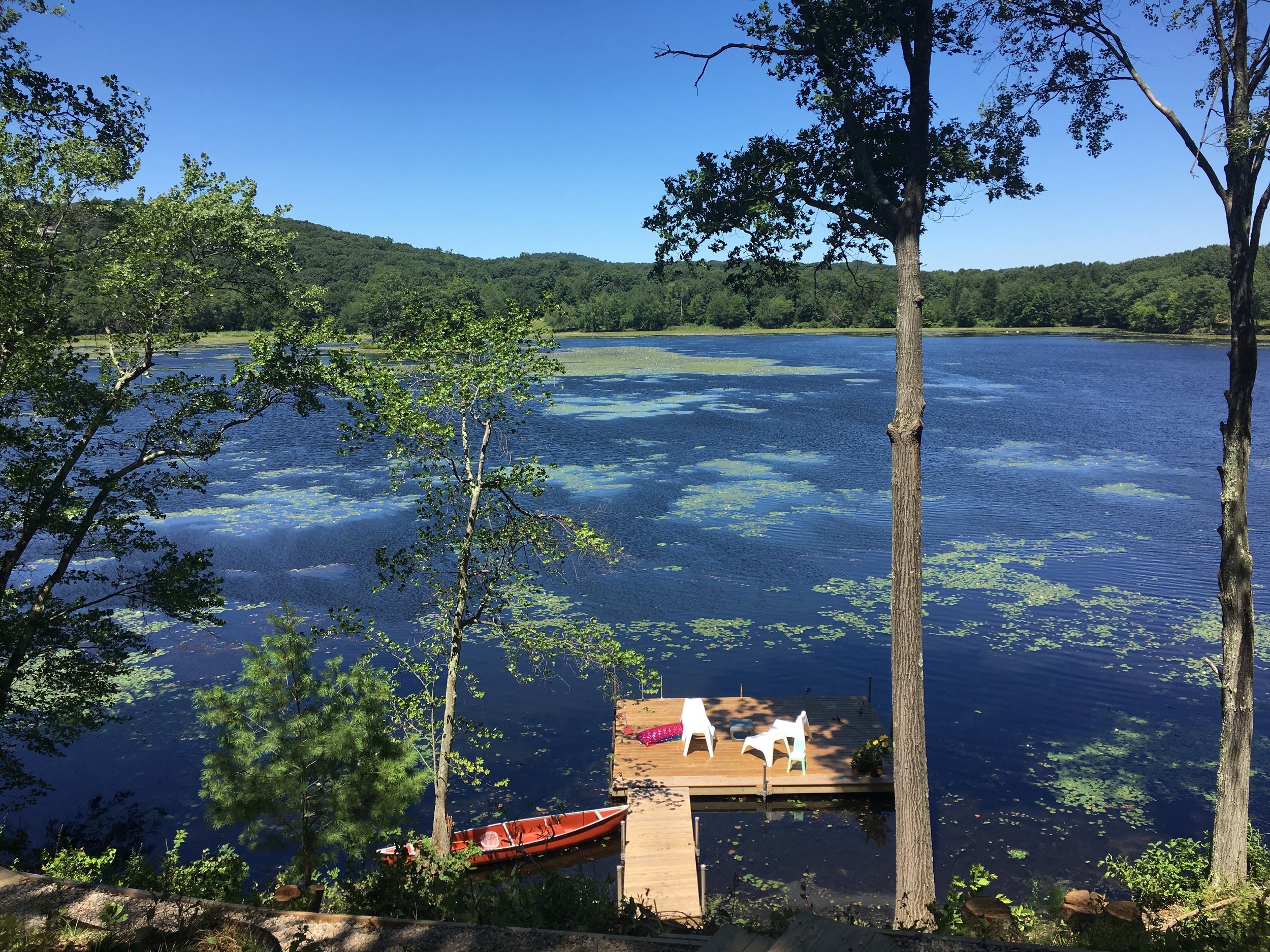 Twin Island Lake (TIL) is the head water of the Wappinger's Creek Watershed

Its waters flow into Stissing Lake (SL), a 70-acre lake with public beach and boating landing, and from there, into Thompson Pond, owned by the Nature Conservancy

TIL is featured in the NYC Museum of Natural History as an important geological sight

TIL is featured on the self-guided tours created by the Dutchess County Tourism Bureau. It's part of a larger outdoor activities circuit (~1 mile proximity) to Stissing Mountain for hiking, Thompson Pond for hiking, and Stissing Lake for swimming/canoeing/fishing.
The lake's waters have long been used by the public for fishing and motorless boating. It is known to have great Bass.
Tourist destination Stissing Mountain/ Fire House are part of the lake's backdrop, adding value as a photo/film shoot location (the lake has been featured in Fresh Cottage and Vogue amongst others).

It is a habitat for American eagles, brown-tailed hawks, a colony of blue herons, swans, ospreys, several species of waterfowl, among others. The many varieties of birds regularly draw birders from the area, including many from the Waterman Bird Club.
TIL Has Suffered Significant Environmental Impacts
Many long-time residents remember spending sunny summer days out on TIL (then known as Mudd Pond), fishing, boating and swimming. In or about the mid-to-late 1990's, the culvert which connects TIL and SL was replaced with a 36-inch pipe, increasing the diameter by approximately 18 inches. This change, implemented without DEC permitting or input, set the stage for the steady deterioration of TIL as a habitat and recreational asset. The steady decline of water levels has left the lake particularly vulnerable to the rampant growth of invasive species, making the waters nearly non-navigable, and putting strain on fish due to the depletion of oxygen levels in the deeper areas. See, e.g., Schedule 1.
Core Projects of the TWILA Lake Management Plan

In the spring of 2018, TWILA retained lake management expert, Princeton Hydro (PH), to conduct a lake assessment. Based on the results of that assessment, TWILA, in consultation with PH, has developed a comprehensive lake management plan designed to restore TIL as a viewshed and recreational resource for the public. To implement this plan and fulfill the Mission of TWILA, grant funding will be required. Key components of the plan are set forth in Schedule 2.
Twin Island Lake, Summer of 1990
Same Angle, Summer of 2018